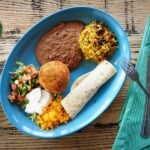 In today's episode, we are diving into the delectable world of local food eateries recommended by none other than the knowledgeable Dallas Fort Worth Airport taxi drivers. Imagine you have just landed at Dallas Fort Worth Airport, and the aroma of tantalizing food wafts through the air. Who can be better to guide you to the best local eateries than the taxi drivers themselves? These unsung heroes of the road have more than just directions to offer; they are a treasure trove of insider knowledge about the city's tastiest treats.
These unsung food connoisseurs have traversed the city's streets for years, picking up not just passengers but also insider knowledge on the best spots to satisfy your taste buds. So, fasten your seat-belts as we embark on this flavorful journey!
Our adventure begins with the understanding that great food often lies beyond the glitzy facade of fancy restaurants. Dallas Fort Worth airport taxi drivers, with their intricate understanding of the city's culinary landscape, have a knack for uncovering hidden gems that offer an authentic local experience.
Ojeda's
Tantalizing Tex-Mex flavors await at Ojeda's, a beloved spot recommended by many taxi drivers. With a legacy spanning decades, Ojeda's serves up traditional and contemporary Tex-Mex dishes that showcase the essence of the region's cuisine. From sizzling fajitas to cheesy enchiladas, the vibrant flavors of Ojeda's keep both locals and travelers coming back for more.
Campuzano Mexican Food
Another gem on the list is Campuzano Mexican Food, where authenticity meets innovation. This family-owned establishment brings the heart and soul of Mexico to Dallas. Taxi drivers often rave about their homemade salsas and savory tamales. Campuzano's commitment to using fresh ingredients results in dishes that embody the rich tapestry of Mexican flavors.
Tupinamba
For those craving a true taste of Mexico City, taxi drivers often steer passengers towards Tupinamba. This eatery captures the spirit of Mexican street food with its vibrant atmosphere and delectable dishes. From tacos al pastor to mouthwatering churros, Tupinamba offers a culinary journey through the streets of Mexico without leaving Dallas.
Escondido
As the name suggests, Escondido offers a hidden escape into the world of gourmet Mexican cuisine. Taxi drivers appreciate this upscale eatery for its refined take on traditional flavors. The menu boasts an array of dishes that seamlessly blend contemporary culinary trends with classic Mexican elements. From elegant seafood ceviche to carefully crafted mole sauces, Escondido is a must-visit for those seeking an elevated dining experience.
Rafa's
Last but certainly not least, Rafa's is a local legend that taxi drivers love to recommend. This iconic establishment delivers a true Tex-Mex feast that captures the heart and appetite of Dallas. Known for their generous portions and friendly atmosphere, Rafa's enchiladas, tamales, and chiles rellenos are the talk of the town. The warm hospitality and satisfying flavors make Rafa's a forever favorite.
Avila's
Avila's is a true embodiment of Texan hospitality and Mexican heritage. With its roots dating back to the 1980s, this family-owned establishment has earned its place in the hearts of Dallas locals and visitors. The taxi drivers' endorsement of Avila's is a testament to the exceptional enchiladas, refreshing margaritas, and welcoming ambiance that define the restaurant.
In a city known for its diverse culinary landscape, Dallas Fort Worth Airport taxi drivers have insider knowledge that leads to the best dining experiences. Whether you are a Tex-Mex aficionado or in search of authentic Mexican dishes, these eateries showcase the finest flavors that Dallas has to offer. So, the next time you find yourself at the airport, consider taking a culinary detour guided by the real experts- the Dallas Fort Worth airport drivers who navigate the region's different suburbs day in and out. Your taste buds will thank you for the journey.